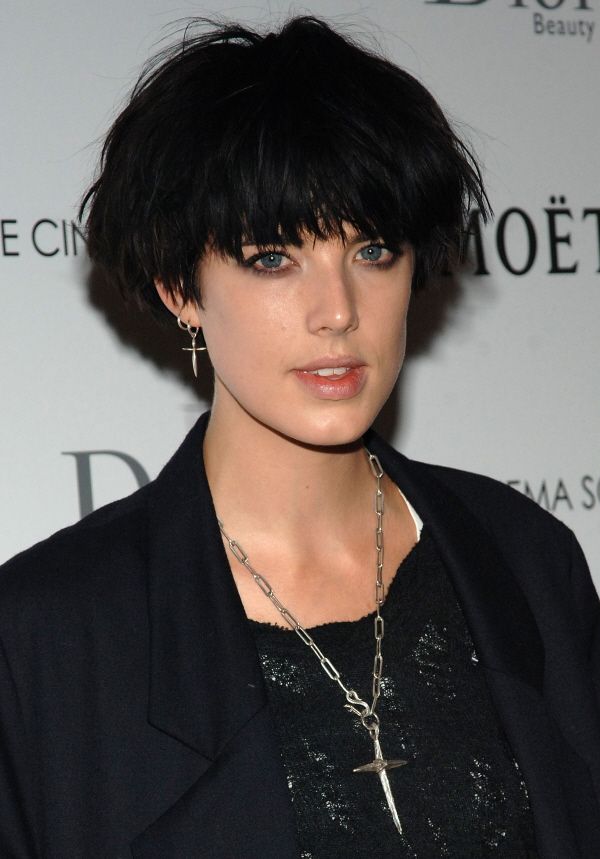 You want know an early indication trends hairstyles & Hair Cuts Looking for spring 2010 . Then look to the new hairstyles that the world's leadings models will be sporting in the approaching Spring/Summer 2010 fashion week season, which kicks off on 10 September with New York Fashion Week . Several models are sporting new hair cuts and amongst the fringes and new lengths, it's the short black which is catching our eye.
Romanian-Canadian model

Irina Lazareanu shows us how the short black hairstyle is done in this shoot for Qvest - slightly tousled and with a 1960s feel. And while lots of models were keeping to the long waved look during Spring, Irina was going in the opposite direction. Irina can in fact be credited as one of those responsible for the inception of this emerging 2010 hair trend.
Recently we saw

Agyness Deyn short black hairstyle

.

Now again, at a screening of 'An Education', she wears tousled bed hair

in short black - a combination that seems to work.